ENTOURAGE FILM IS COMING!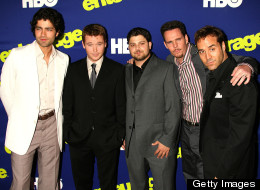 Kevin Connolly talks "Entourage" movie.
Kevin Connolly is more than willing to hug it out with the upcoming "Entourage" movie.
"Oh, are you kidding? That's like getting asked to go re-do your senior year in high school," Connolly told HuffPost Entertainment last week. "I can't wait."
The 39-year-old actor played Eric Murphy on the popular HBO series for eight seasons, earning a Golden Globe nomination in 2009 for ...
READ THE FULL POST→
Share