Published November 07, 2014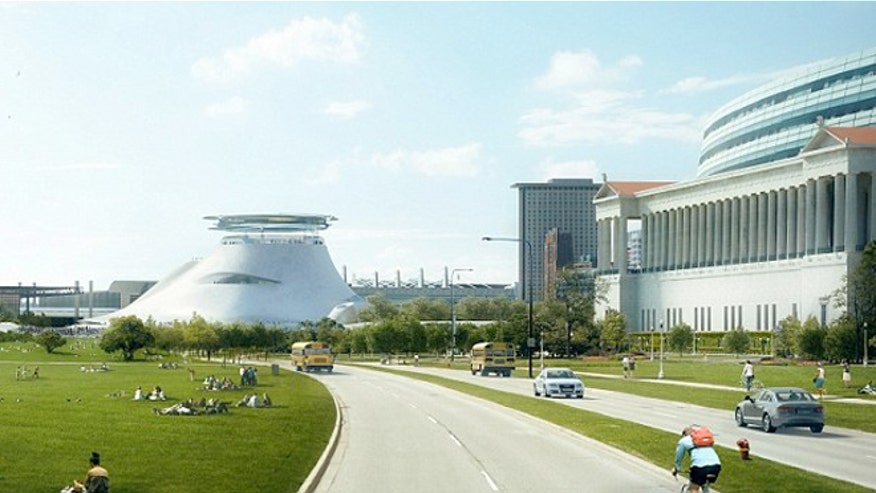 The sketches of Star Wars creator George Lucas' Chicago museum show a flowing white building topped with a hovering ring. The newly unveiled architectural designs for the Lucas Museum of Narrative Art were drawing a range of reaction on Wednesday, from snide comments to forthright admiration.
READ THE FULL POST→
9
NOV
Share
BY JENNIFER CHAUSSEE
George Lucas claims to be interested in building his museum here in Chicago. This is after San Francisco turned down the site he wanted to build there. So Rahm Emanuel is running around ordering task forces to find locations.
(Image c/o: afterschoolmatters.org)
The After School Matters program for teens received a $25 million donation from movie maker George Lucas Wednesday. The program was started by former Chicago First Lady Maggie Daley, who died of breast cancer two years ago.
"I cannot help but to think about Maggie Daley and all that she did to make After School Matters what it is. She poured her heart ...
READ THE FULL POST→
5
DEC
Share